'GOLD LIFE' SMART FAN ROD / ANTI SUICIDE FAN ROD
Our patented 'GOLD Life' Smart Fan Rod, also known as Anti Suicide rod, looks the same as normal fan down rod (pipe), except that the Smart Fan rod comes with specially made supply wire assembly. The parts of the Smart Fan Rod are seen under.
This life saving fan rod has universal design and hence can be fitted to any make or brand of fan. Typical installation of GOLD Life Fan to select leading brand of fan with safety screw are seen under.
GOLD LIFE SAFE FAN ROD PARTS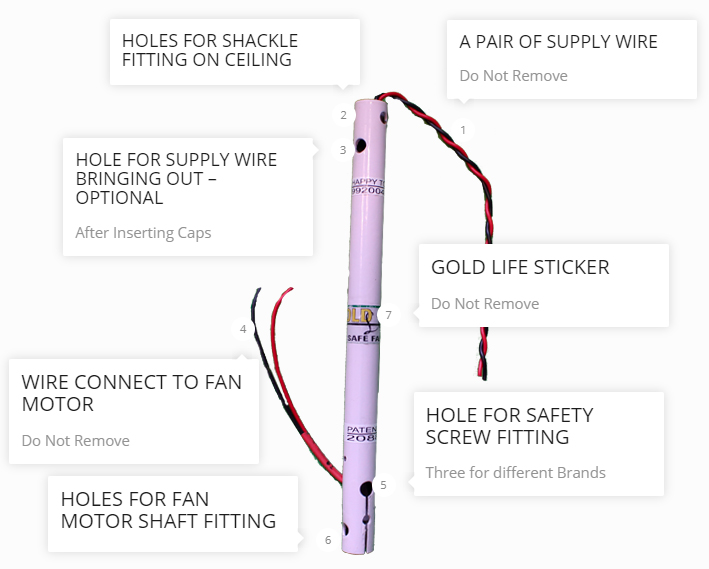 FITTING TO 'CROMPTON' FAN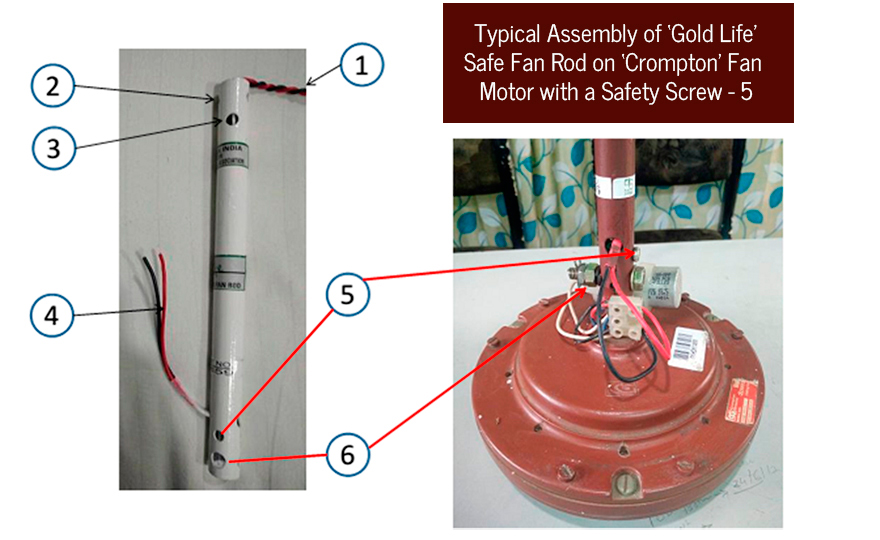 FITTING TO 'ORIENT' FAN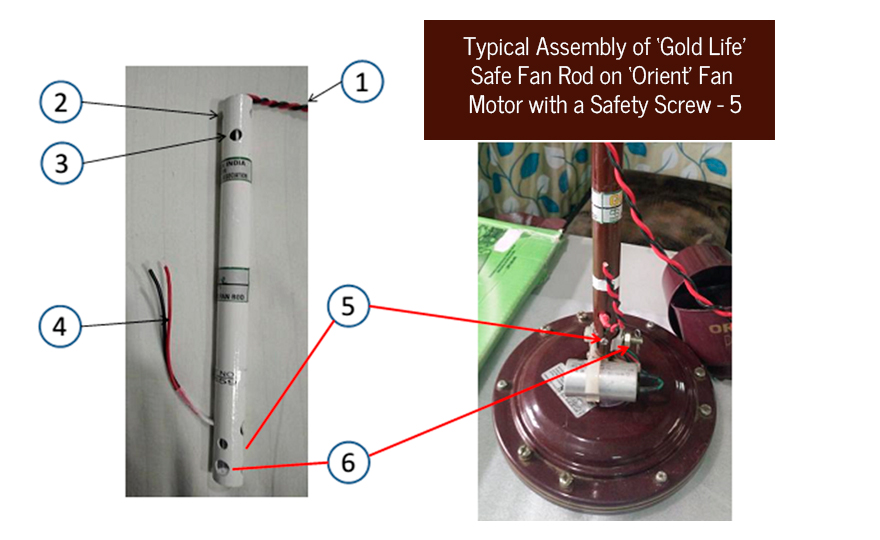 FITTING TO 'HAVELLS' FAN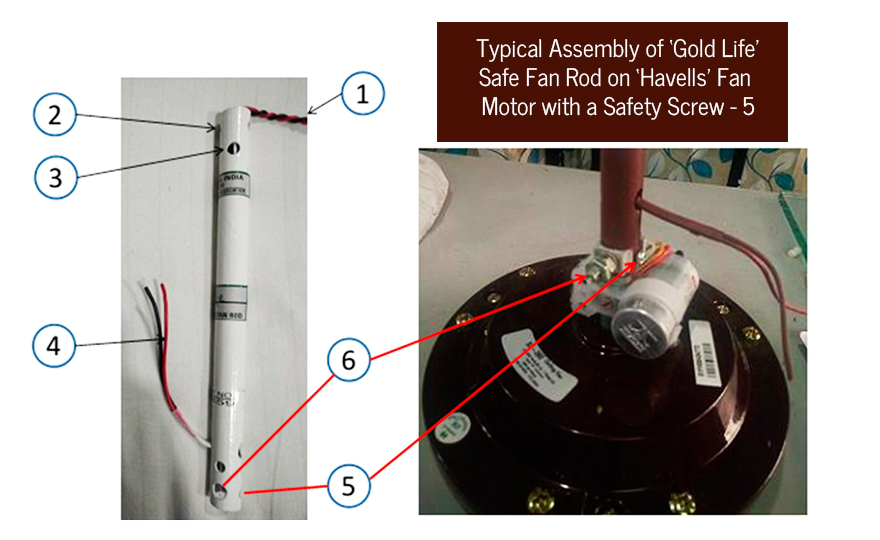 CROMPTON FAN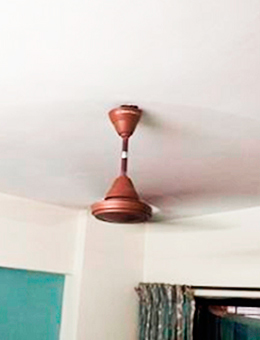 HAVELLS FAN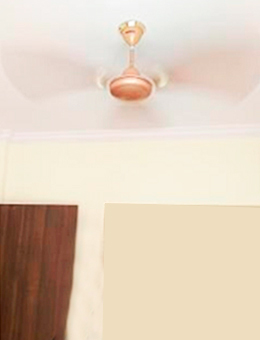 ORIENT FAN